We understand how challenging it is to develop both the knowledge and skills to embrace continuous evidence building in our world of increasing demands and constant change.
That's why we look for individuals with diverse backgrounds in philanthropy, impact investing, technology, policy, data science, analytics, entrepreneurship, and nonprofit management that map to the talent and capacity requirements of all stakeholders in the evidence ecosystem—enabling them to work together more effectively.
Entrepreneur In Residence
Tamar is an attorney with expertise in harnessing policy strategies to improve outcomes for communities in need. She focuses on actionable innovation in public and private sectors, with demonstrated success in driving federal and state policy change. As Chief Policy Officer at Nurse-Family Partnership from 2006-2017, she helped secure $1.5 billion in federal funds to create the Maternal, Infant and Early Childhood Home Visiting Program and mobilized $30 million in public and private funding to expand services for families in South Carolina's Pay for Success initiative. Prior to NFP, Tamar helped launch the New York Academy of Medicine's Child Health Forum and advanced policy work at the New York March of Dimes and American Academy of Pediatrics.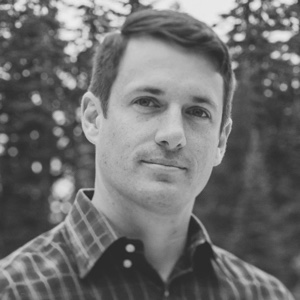 Managing Director, Research & Development
Ben is a systems leader focused on the intersection of technology, product, analytics, and the social sector. His primary focus is on enhancing the impact of health and human services systems, particularly those that support children, youth, and families. He has extensive experience advising across disciplines and sectors, working with clients to create programs and technology solutions. He has worked previously at Partners for Our Children, Accenture Consulting, and UC Berkeley. He holds an MSW and MPA from the University of Washington.
Senior Evidence Advisor
Beth understands that practitioners need evidence with which to make critical decisions about how to meet the needs of those they serve, and sees opportunities to use robust evaluation tools and methods to generate that evidence. She has over 15 years of experience designing and conducting evaluations of education programs that provide actionable evidence to program staff, practitioners, and policy makers. She understands the opportunities and challenges of conducting field-based evaluations and of integrating program goals and evidence building. For the last 10 years she has worked with the U.S. Department of Education and over 200 of their grantees to incorporate evaluation methods into their implementation of innovative approaches to improving education. She works to build on this experience to grow they ways in which rigorous evaluation tools can be deployed for the benefit of practitioners and those they serve. In addition to her work with Project Evident, she serves on the Board of Directors for the Society for Research in Educational Effectiveness and provides evaluation technical assistance as a Principal Associate at Abt Associates. She holds a doctorate from the Harvard Graduate School of Education.
Senior Impact Advisor
Jennifer Brooks is an independent consultant, providing advice and support to philanthropy, nonprofits, and governments. She specializes in the use of evaluation, metrics, and evidence-based practice to amplify the benefits of programs for children and families. Most recently, Dr. Brooks served as Senior Program Officer at the Bill and Melinda Gates Foundation, helping to shape the foundation's strategic investments in high quality public early learning programs. She received her Ph.D. and M.Sc. in Human Development and Family Studies from Penn State University and a MA in Public Policy from the University of Chicago.
Charles E. Carter, Jr. Ph.D., LICSW
Senior Evidence Director
Charles has more than 20 years of experience working with low-income children and families. He approaches this work with equal parts curiosity, humility, passion and humor, aiming to positively impact the systems and organizations that work on behalf of vulnerable populations. Most recently, Charles was Deputy Director and Chief Strategy Officer at the Center on the Developing Child at Harvard University where he led the creation of a learning strategy and built the capacity of individuals, organizations, and systems to drive and scale innovation on the ground. He earned his master's degree in Social Work from the University of North Carolina at Chapel Hill and his Ph.D. in Social Work from Boston College.
Senior Advisor
Sarah Di Troia is an expert in crafting strategy and operations to drive high growth in nonprofit and for profit organizations. Her experience as an investor, advisor and leader fuels an approach that integrates market insights with the internal change management necessary to realize new opportunities. Sarah is known for teasing order out of the creative chaos of growth and innovation. Prior to joining Project Evident as a Senior Advisor, Sarah was Chief Operating Officer at Health Leads and a Managing Partner at New Profit, Inc. She earned her MBA from Harvard Business School.
Founder; Managing Partner
Kelly is a committed social innovator. Previously she served as Vice President/Chief Program and Strategy Officer at the Edna McConnell Clark Foundation (EMCF) where she led policy innovation, evaluation, grantmaking and the early capital aggregation pilot. Prior to EMCF, she co-founded Leadwell Partners and New Profit Inc., and held senior leadership positions in nonprofit organizations, and served on several foundation and social sector boards and advisory committees. Kelly currently serves as a Leap Community Ambassadors and is a member of Results for America's Invest in What Works Federal Standard of Excellence Advisory Committee. A graduate of McGill University in Montreal, Fitzsimmons holds an MBA from Boston University.
Program Associate
Lhanzi is an effective problem-solver and intuitive connector. Prior to joining Project Evident, she worked as a member services associate at the Appalachian Mountain Club. She also worked as an AmeriCorps VISTA for a teen youth newspaper at the nonprofit organization Write Boston, where she managed teams focused on website redesign and video journalism. She earned her BA in Media Studies, Journalism and Digital Arts with a minor in Global Studies.
Product Strategy Advisor
As a skilled strategist, with more than 25 years experience helping brands determine what they stand, where they move next, and how best to connect with audiences, Leslie has a background of developing business, brand, and market strategies. She has delivered significant results for organizations ranging from startups to multinationals, with affinity for working in the realm of corporate social responsibility and for social good. She understands the critical factors for success, informed by research and analysis, leading collaborative initiatives across broad stakeholder groups, and translating insights into action through clear positioning, compelling storytelling, persona development, with a focus on user-centered design to ready offerings for market for launch, growth, and sustainability.
Senior Evidence Analyst
Matt speaks the language of program implementation and program evaluation. He is an effective analyst and communicator who has experience assessing and implementing social sector interventions. Prior to joining Project Evident, Matt was an Analyst at Abt Associates where he specialized in analyses and primary data collection of extended learning time interventions in K-12 education. He earned an MPP from the University of Michigan's Ford School of Public Policy and a BA in Economics from Bowdoin College.
Senior Evidence Advisor
Farhana brings expertise in qualitative and quantitative research, data visualization, information design, and communications. Previously, she served as a Research Associate for MDRC for 7 years, where she led mixed-method implementation research for the evaluations of youth and workforce development programs and developed communications strategies and products to educate public and private stakeholders about evidence-based policies and practices. Prior to MDRC, Farhana was a visual journalist for The Washington Post and The New York Times for more than a decade, where she oversaw the development of data visualizations to inform politics and policy coverage. Farhana holds an MPA in public and nonprofit management and policy from New York University's Wagner Graduate School of Public Service.
Senior Evidence Analyst
Sherra Lawrence has several years of experience using research and evaluation in social sectors to improve the access and quality of programs for children and families. She has a passion for using data and evidence to tell stories and impact change for underserved populations. Her prior work has addressed racial/ethnic disparities, health equity, and welfare for children, families, and communities. She holds a joint MA in Urban and Environmental Policy and Planning and Child Study and Human Development from Tufts University and a BA in Psychology from North Carolina Agricultural and Technical State University.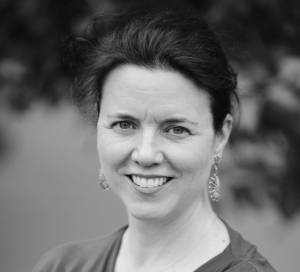 Talent
Siobhán has over 20 years of experience working with foundations and nonprofits, building organizational capacity, strengthening partnerships, and developing leadership. Prior to her role at Project Evident developing talent in service of evidence, Siobhán served in leadership roles at Council on Foundations, National Park Foundation, and Associated Grant Makers. A valued thought partner and collaborator, Siobhan was recognized for her work in philanthropy by the Boston Business Journal's "40Under40" and as a New Ventures in Philanthropy Fellow. Siobhán has a BA and MAT from Tufts University.
Managing Director, Policy and Evidence-Based Funding
Sara is passionate about lifting up impactful programs and policies for communities in need. Previously, she served as the Director of Social Innovation at the Sorenson Impact Center, where she led the Center's Pay for Success practice and social impact finance portfolio. She has also served as a policy consultant to several nonprofits that provide educational programming and supports to underserved children. Sara holds a BA from Princeton University in Politics and an MPP from the University of Cambridge. She also serves on the Federal Reserve Bank of San Francisco Center for Community Development Investments' Advisory Council and the Board of Directors of Capita, an ideas lab working to ensure that all young children and their families flourish.
Senior Evidence Analyst
Naima brings expertise in education and analytics. She has a deep interest in using quantitative and qualitative analyses to improve education policies and programs. Before coming to Project Evident, Naima worked at The Opportunity Network, a college and career success program for low-income youth of color. She understands the power that programs and policies have in helping communities thrive, and is excited to continue working alongside nonprofits to develop impactful solutions. Naima holds an MA in Education Policy from Columbia University, and a BA in English from Wellesley College.
Evidence Director
Billy Powers is an Evidence Director at Project Evident, where he supports a variety of education-related initiatives. Prior to coming Project Evident, Billy was a Senior Associate at Sorenson Impact at the University of Utah, where he managed several feasibility studies examining the potential for using outcomes-based financing to expand access to early childhood services. Before Sorenson Impact, Billy taught preschool in a Head Start on the South Side of Chicago, and received his Masters in Public Policy from the Harvard Kennedy School of Government.
Senior Evidence Director
Kevin has over 15 years of experience in the philanthropy and social sectors using insights from research and evaluation to strengthen strategies and support internal program learning. He is also a skilled communicator who enjoys working with colleagues to share findings and insights in ways that reach key audiences and build understanding in the field. Kevin serves on the board of Gateway Public Schools and as an evaluation advisor to 826 Valencia. Prior to joining Project Evident, Kevin served in senior roles at Harder+Company Community Research and the James Irvine Foundation. He holds a Ph.D in Environmental Psychology from the City University of New York.
Managing Director, Evaluation Services
Gabriel brings great energy to the challenge of building evidence, improving programs, and enhancing community outcomes. For nearly two decades he has approached this work from the various perspectives of funder, evaluator, and nonprofit service provider at organizations such as Friends of the Children and Public/Private Ventures. Shaped by his background as an Ombudsman and a court mediator, his work relies on careful communication to facilitate understanding across audiences and drive action. Prior to joining Project Evident, Gabriel was Director of Evaluation and Learning for the Edna McConnell Clark Foundation. Gabriel is also the co-founder of the Emmy-nominated immersive film collective BBQ Films. He earned his MBA from Columbia University, and undergraduate from the University of Chicago.
Senior Advisor, Evidence and Evaluation
Jason is a research and evaluation expert with more than 20 years experience in education and youth development. He has designed, conducted, and written about randomized trials and has developed innovative analytic approaches to assess the effects of youth programs. Jason has collaborated with practitioners to develop, refine and implement research to addresses key questions and support knowledge building agendas. He also focuses on communicating research results in ways that are accessible to non-research audiences. In addition to advising Project Evident, Jason is a Senior Program Associate and the Director of Alliance Research for the Western Regional Educational Laboratory at WestEd.
Communications Manager
Dustin is committed to amplifying stories and strategies that create positive social change. Prior to joining Project Evident, Dustin spent seven years at Rockefeller Philanthropy Advisors, where he developed thought leadership materials and donor resources, managed the organization's external communications and partnered with a wide range of funders and social entrepreneurs on building a global culture of effective giving. Dustin has a BA in International Relations from Brown University.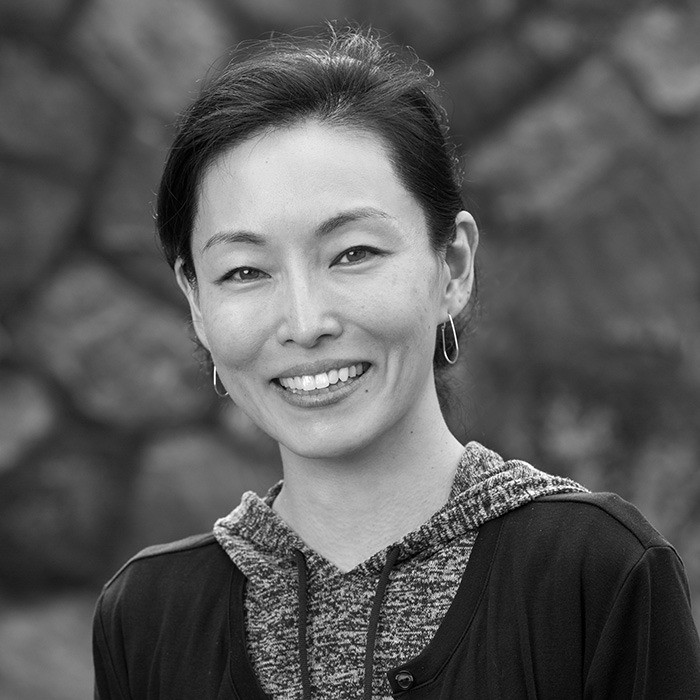 Acting Communications Director
Mariko has spent her career helping mission-driven organizations use communications to amplify impact. She was formerly Director of Communications & Partnerships at Rockefeller Philanthropy Advisors and previously managed communications at impact investment pioneer Acumen. She started her career in financial services, developing philanthropic and educational programs for high-net-worth individuals (with a brief stint as an English-language reporter for Japanese television). She serves on the board of Nonprofit New York. Mariko has a bachelor's degree in journalism from the University of Missouri.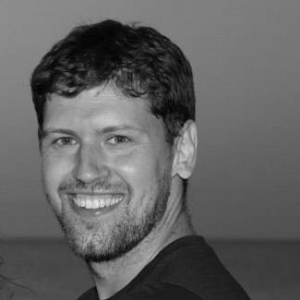 Senior Director, Data and Evidence Science
Gregor is passionate about putting data to good use. As Lead Data Scientist at Partners for Our Children, he worked on analyzing, synthesizing and presenting Washington state child welfare data to system stakeholders as well as to the general public. More recently, at Amazon, Gregor worked on advanced predictive and inferential statistical models to measure impact and proactively solve seller problems. He taught Statistical Analysis and R Programming for the University of Washington and taught A-Level calculus and physics in Tanzania with the Peace Corps, where he authored and published a textbook. Gregor hold a bachelor's degree from Harvey Mudd College (Mathematics) and a master's from the University of Washington (Quantitative Ecology and Resource Management).
Managing Director, Education Practice
Bi is an experienced education policy professional who is committed to a practical approach to building evidence and improving outcomes and opportunities for students. Before joining Project Evident, Bi was the Director of Proving Ground at the Center for Education Policy Research at Harvard University where she worked with states and districts across the country to implement a continuous improvement framework built on meaningful, measurable outcomes. She also launched the National Center for Rural Education Research Networks, bringing evidence-building capacity to districts in rural NY and OH. Prior to Proving Ground, Bi served as the Deputy Chief Financial Officer at the School District of Philadelphia; she has also held positions at the Data Quality Campaign and EducationCounsel, LLC. Bi currently serves on the board of the Academic Development Institute. A graduate of Kenyon College, Bi also holds an MPA from the Woodrow Wilson School at Princeton University.
Senior Communications Advisor
James Wu is a brand and communications strategist who partners with established and emerging leaders working to build a more just, inclusive, and sustainable world. As an independent consultant, he has worked with Sesame Street, Duolingo, National Geographic, Rockefeller Philanthropy Advisors, Natural Resources Defense Council, and the United Nations Development Programme. He also serves as a strategic advisor to several startups and early-stage enterprises—notably as a Matter Ventures Mentor and CivicXcel Advisor. Previously, James was a Senior Strategist at SYPartners, Global Manager of Branding and Creative Direction at Acumen, and Development Coordinator at the Brooklyn Academy of Music. James is a graduate of Virginia Tech where he serves as the Chairman of the Marketing Advisory Board and has taught an honors colloquium on branding.
Senior District Manager, Field Group & Regional Manager, Community Development,
Arizona and Nevada, San Francisco Federal Reserve
Joselyn Cousins manages the Community Development Field Group at the Federal Reserve Bank of San Francisco, which partners with financial institutions, community-based organizations, and government agencies to address pressing community development needs impacting low-income neighborhoods and households. Joselyn also serves as the regional manager for Arizona and Nevada where she provides technical assistance and training on successful initiatives and programs addressing affordable housing, healthy communities, asset building, small business development, and access to financial services.
Joselyn has an extensive background in community development in the private and public sectors. Prior to joining the San Francisco Fed, Joselyn was the vice president of community development for United Way of Southern Nevada where she directed and managed the community impact team in developing strategies to address local issues in the areas of education, financial stability, and health. She has many years of banking experience working as a Community Reinvestment Officer for both small and large financial institutions in Nevada. Joselyn earned her bachelor's degree in administration from California State University, San Bernardino.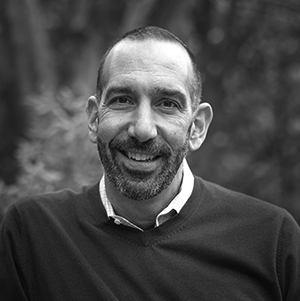 President & CEO, Independent Sector
Dan Cardinali is president and CEO of Independent Sector, the only national membership organization that brings together a diverse set of nonprofits, foundations, and corporations to advance the common good.
Before joining IS in 2016, Dan served on the IS Board of Directors and several IS member committees. He also led IS member, Communities In Schools, the nation's largest and most effective dropout prevention organization, for 12 years after working in other positions at the organization.
As a thought leader in the field of public education, Dan was credited with fostering the growing national trend toward community involvement in schools through partnerships with parents, businesses, policymakers, and local nonprofit groups. As the president and CEO of IS, he believes strongly in the power of nonprofits, foundations, and other organizations to work collaboratively to improve life and the environment for individuals and communities around the world. Dan is known for his commitment to performance management to drive evidence-based programs and high impact organizations.
Early in this career, Dan worked as a community organizer in Guadalajara, Mexico organizing a squatter community to secure land rights, running water, and public education. He then returned to Washington, DC for a research fellowship at the Woodstock Theological Center at Georgetown University.
Dan was a 2007 Annie E. Casey Children and Families Fellow, serves on the board of Child Trends and the advisory boards of Harvard Business Schools' Social Enterprise Initiative, the Conference Board's Center on Corporate Citizenship and Philanthropy, and Project Evident. He is also a trustee of The Fetzer Institute. He holds a bachelor's degree in international relations from Georgetown University School of Foreign Service and a master's degree in philosophy from Fordham University.
You can follow Dan on Twitter at @dancardinali.
Special Advisor to the Board
Specialist Master, Monitor Institute by Deloitte
Rhonda is a specialist master with Monitor Institute by Deloitte where she co-leads the impact measurement program. She has more than a 15 years of consulting experience in environmental and social issues and extensive experience in rating and standards development for financial and non-financial metrics. Rhonda holds a Ph.D. from UC Berkeley and was a postdoctoral fellow and visiting scholar at UC Berkeley's Institute for Labor and Employment.
Founder; Managing Director, Project Evident
Kelly is a committed social innovator. Previously she served as Vice President/Chief Program and Strategy Officer at the Edna McConnell Clark Foundation (EMCF) where she lead policy innovation, evaluation, grantmaking and the early capital aggregation pilot. Prior to EMCF, she co-founded Leadwell Partners and New Profit Inc., and held senior leadership positions in nonprofit organizations, and served on several foundation and social sector boards and advisory committees. Kelly currently serves as a Leap Community Ambassadors and is a member of Results for America's Invest in What Works Federal Standard of Excellence Advisory Committee. A graduate of McGill University in Montreal, Fitzsimmons holds an MBA from Boston University.
Chief Financial Officer, Now Account
Archie Jones has spent more than 20 years leading and maximizing the impact of high-growth, innovative enterprises in the private and social sectors. Mr. Jones currently serves as the Chief Financial Officer of NOW Corporation (NOW).
In the social sector, Mr. Jones has served as a Partner at New Profit and a board member of Year Up National. He currently serves as a board member of the Taly Foundation; the Mickey Leland Kibbutzim Foundation; First Choice Credit Union and is also a founding board member and Vice Chairman of Year Up Greater Atlanta (YUGA).
Over the last two decades, Mr. Jones has led private equity, privately-held and publicly-traded companies and has served on the Board of Directors of several corporate and non-profit organizations. Mr. Jones is a Certified Public Accountant. He holds a Masters in Business Administration from Harvard University and is a graduate of Morehouse College.
Principal & Chief Creative Officer, U.Group
Chris Lester leads experience initiatives at U.Group, bringing forward-thinking vision and energy to creating experiences that help you shape perceptions and drive powerful outcomes.
Driven by the potential of your business and your mission, Chris has built his career as a visionary team leader and trusted advisor, shaping dynamics and creating opportunity for clients worldwide. Previously as a leader at CHIEF, Chris positioned the company as a premier brand and digital agency, and was instrumental in the building the strategy of what is now U.Group.
Chris is known for driving unique strategies and flawless execution, serving as the principal architect of brand and experience development in partnerships with Disney, Newman's Own Foundation, Sandals Resorts, Hilton, Chan Zuckerberg Initiative, YWCA, and many more.
Throughout his career, Chris has been a much sought-after industry leader delivering lectures and keynotes on strategy and experience design at conferences and universities internationally. He is a frequent guest expert on local media and has been featured in numerous publications. Speaking engagements have taken Chris from the Middle East to South America to the Caribbean and beyond.
In addition to his work with Project Evident, Chris serves as an advisor to Virginia International University, and is a member of a congressional entrepreneurship council.